DATE: April 24, 2014 This webinar has passed. The recording is available On Demand.
TIME: 2 PM Eastern / 11 AM Pacific
PRICE: Free to all attendees
About the Webinar
What to do when you are asked to do wrong? What data modeling topics tend to run into ethical issues? Is DW/BI more prone to ethical issues? What if you are asked to model for sharing data you shouldn't be? Or using data that shouldn't be used that way?  What if you see such things?  Is a career limiting move worth it?
We invite you to join us in this monthly DATAVERSITY webinar series, "Big Challenges with Data Modeling" hosted by Karen Lopez.
About the Panel
Len Silverston
President, Universal Data Models, LLC
Len Silverston is a best-selling author, consultant, and speaker with over 30 years of experience integrating organizations' information, systems, and people. He is a thought leader in data modeling, data management and the human dynamics of integrating information. Well known for his "Universal Data Models", these re-usable models help to develop higher quality data models in less time. He authored The Data Model Resource Book series (Volumes 1, 2, and 3), which describe hundreds of reusable data models. The volume 1 book was rated #12 on the Computer Literacy Best Seller and in the series, there are Chinese and Korean translations. He is the winner of the DAMA International Professional Achievement Award for 2004 and the DAMA International Community Award for 2006. He received the highest speaker rating for the DAMA International 2009 conference. Mr. Silverston's company provides consulting, training, publications, and software to enable information integration.
Founder and Principal Consultant, Denny Cherry and Associates Consulting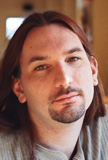 Denny Cherry is the owner, founder and principal consultant for Denny Cherry and Associates Consulting.  Denny has over a decade of experience in the IT field.  Denny started working first with SQL Server, then he branched out into VMware's vSphere and Microsoft's Hyper-V platforms.  Shortly after begin worth hyper-visor platforms Denny begin working with Enterprise class storage.
Over the last several years Denny has focused on system architecture, performance tuning, and data replication.
Denny has written dozens of articles on a variety of topics including SQL Server, VMware and Enterprise Storage and how these various technologies work together. These articles have been published by a variety of companies including SQL Server Magazine, Microsoft's TechNet magazine, SearchSQLServer.com among others.  The most complete list of articles which Denny has written can be found on his MVP profile.  Denny has worked on a number of books including "Securing SQL Server.".
Kerry Tyler

Senior BI Engineer, Aptera Software
Kerry Tyler started his SQL Server career when he debuted as an accidental DBA in 2005. It wasn't all bad, as he had been hoping for such an opportunity. Seeing Reporting Services 2005 demoed for the first time sealed the deal, and it has been all data ever since, leaving the worlds of networking and systems admin behind. After being a full-time dev/operational DBA with everything since SQL 2000, Kerry is now back to BI, as a Senior BI Engineer/Consultant with Aptera Software in Nashville, Tennessee.
Tamera Clark

Principal Consultant, T & K Creative Solutions Group

Tamera Clark is originally from Kokomo/Lafayette Indiana but now resides in Nashville, TN. For most of her career she's spent her time in the trenches taking on responsibilities far outside the scope of her job description. It was the early stages of her Microsoft SQL Server career that she discovered PASS and the SQL community.  Once comfortable in her new skin she felt it was important to start paying it forward. She volunteers at every opportunity including co-leader of the Nashville chapter, working with WIT, and lending a hand or presenting at SQL Saturday events across the nation.
Tammy and her husband are both SQL Server professionals and enjoy experimenting, testing and debating over many of the Microsoft technologies, and that is just for fun.  When not working she spends her time nerding out in the kitchen, tending to a huge garden including canning the harvested goods or she can be found pinned to her couch by a loving basset hound or 2 and a rescued beagle that all think she's the best.
About the Moderator
Karen Lopez is Sr. Project Manager and Architect at InfoAdvisors. She has 20+ years of experience in project and data management on large, multi-project programs. Karen specializes in the practical application of data management principles. She is a frequent speaker, blogger and panelist on data quality, data governance, logical and physical modeling, data compliance, development methodologies and social issues in computing.  Karen is an active user on social media and has been named one of the top 3 technology influencers by IBM Canada and one of the top 17 women in information management by Information Management Magazine.  She is a Microsoft SQL Server MVP, specializing in data modeling and database design.  She's an advisor to the DAMA, International Board and a member of the Advisory Board of Zachman, International.
She's known for her slightly irreverent yet constructive opinions and rants on information technology topics.  She wants you to love your data. Karen is also moderator of the InfoAdvisors Discussion Groups at www.infoadvisors.com and dm-discuss.
Karen also blogs for DATAVERSITY. Check out her blogs here: http://www.dataversity.net/category/discussion/blogs/karen-lopez/